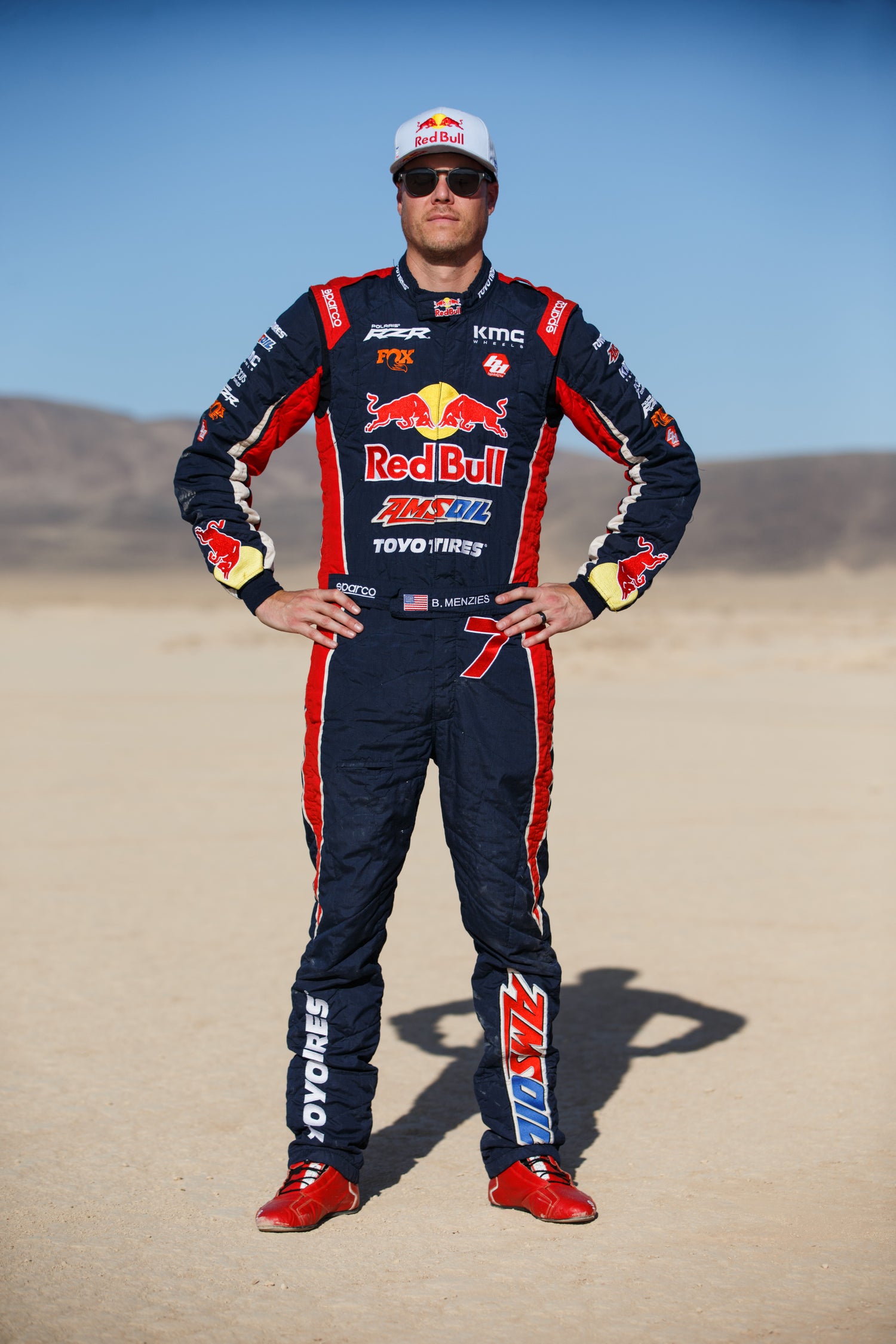 Bryce Menzies Bio
Born in 1987, the passion Bryce Menzies has for racing off-road practically runs through his veins thanks to a childhood spent growing up around dirt bikes and buggies.
Bryce's first big break came in 2007 after a year of dominating, and ultimately winning, the 2007 CORR Single Buggy Championship. He earned a CORR Rookie of the Year award and the following year made the switch from open-wheel class to the truck class.
In 2012 he successfully defended his title, as well as competing in his Trophy Truck, up front in the SCORE Baja 500. 2013 saw a return to short course and the defiance of his Pro 2WD title in the TORC series, as well as a tenure alongside Travis Pastrana in the Global Rallycross season.
But Bryce wasn't done yet. Not by a mile. In 2016 Menzies made history by jumping his off-road truck 115.6m (379.4ft) over a New Mexico ghost town to set a new truck distance record.
He also continued to claim a string of victories in the Lucas Oil Off Road Racing Series in 2017 and then took 1st place in the Best in the Desert race from Vegas to Reno in 2019 and 2020. The following year he claimed second position in the Mint 400 and third in the Baja 1000, while in 2021 he returned to winning ways with victory at the Baja 250 and Baja 400 in Mexico along with a dominating win at the King of the Hammers T1 race.
Follow Bryce on Instagram